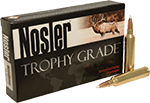 By Amy Patrick, OHA Policy Director
Filed by Rep. Andrew Clyde (R-GA), the RETURN (Repeal Excise Tax on Unalienable Rights Now) Act would repeal the 11-percent excise tax on hunting firearms, ammunition, bows and arrows that funds the Pittman-Robertson Act.
The Pittman-Robertson Act was established in 1937 and is a major funding source for fish and wildlife agencies across the nation. These funds, often referred to as "PR funds," are designated to wildlife conservation work, as well as outreach and hunter education. PR funds have provided more than $14 billion in funding to states since the act's inception 85 years ago, with several recent years surpassing $1 billion annually.
The bill seeks to replace the PR funds with appropriations totaling $800 million or less from the Outer Continental Shelf Lands Act and the Mineral Leasing Act, which are funded by offshore oil and gas drilling leases, as well as coal, natural gas, and minerals extracted from federal land.
Pittman-Robertson funds, paid by hunters and recreational shooters, have been foundational in establishing hunters as true conservationists who provide a majority of the funding for on-the-ground conservation work. Hunting, conservation, and sport shooting associations across the nation are speaking up to protect the Pittman-Robertson Act.
Join them by using Howl For Wildlife's platform to contact your legislators: