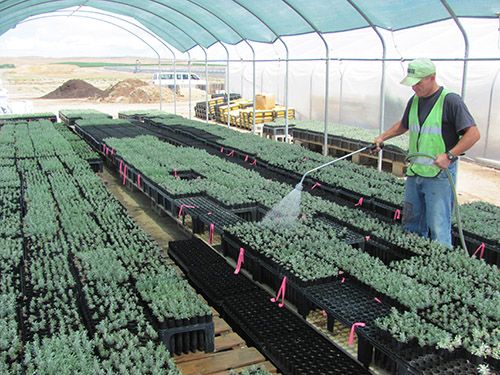 By Tyler Dungannon, Conservation Coordinator
TD@oregonhunters.org
OHA is on the hunt for 50-100 OHA volunteers to plant and cage 14,000 sage and bitterbrush seedlings to restore mule deer habitat recently affected by wildfires in the Interstate Unit. Over a half-million acres burned in this unit in 2021, including the colossal 400,000-acre Bootleg Fire.
The seedlings are growing and will remain at the Warner Creek Correctional Facility in Lakeview until Nov. 15. As with any outplanting project, weather is a critical component and by planting in November, plants should remain dormant until spring when moisture will be readily available. OHA staff have strategically set the outplanting dates (Nov. 19 and 20) to accommodate volunteers who are holding late season Rocky Mountain elk tags.
State OHA and the Klamath Chapter each contributed $3,000 to the project, while OHA's Lake County Chapter donated $2,500. OHA conservation staff successfully attained grant funding to make this project possible.
Some project details are still to be determined. Please contact Tyler Dungannon (td@oregonhunters.org) for more information.