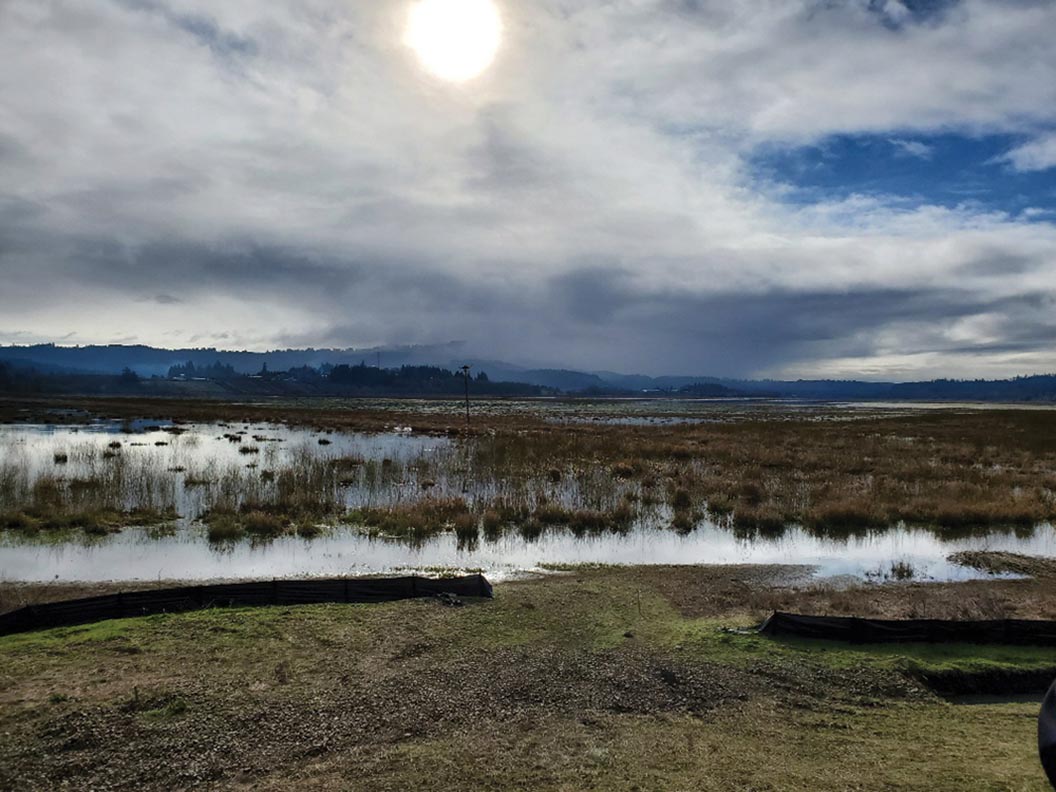 By Mike Totey, OHA Conservation Director
mtotey@oregonhunters.org
Two Oregon refuges are considering new hunting opportunities.
Wapato Lake National Wildlife Refuge near Gaston currently offers limited duck hunting through a reservation system. OHA staff recently visited with refuge managers at the site to consider current and future hunting opportunities. The refuge is conducting restoration and habitat improvement operations. Until that habitat work is completed, hunting will continue to be limited until the fall rains bring enough water to attract birds. At this time, the only public use of the refuge is the limited duck hunting season. OHA is helping USFWS staff implement other public use of the area that will not negatively affect our hunting opportunity.
Baskett Slough National Wildlife Refuge near Dallas is managed under the Willamette Valley National Wildlife Refuge Complex and provides valuable habitat for ducks and geese throughout the fall and winter. Until recently, no hunting was allowed. Currently there is a limited opportunity for youth duck hunts, and there is a new opportunity to expand hunting opportunities to include the September Canada goose season and the entire duck season. OHA will support these additional opportunities.