HOODVIEW CHAPTER
Hoodview is an event oriented chapter along with occasional social outings and chapter meetings.
Our primary communication tool is a traditional paper newsletter delivered each month by mail. This is how you stay connected with Hoodview to see all that we accomplish for habitat, wildlife, and hunter heritage.
VIEW OUR LATEST NEWSLETTER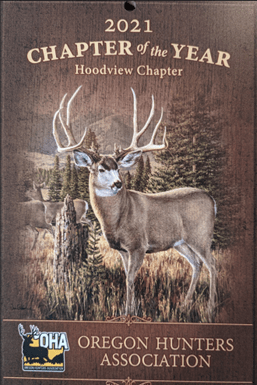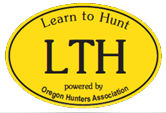 Hoodview is a Learn To Hunt chapter providing a specific track for new hunters combined with opportunities for networking into the hunting community.
Enroll in the Learn To Hunt Academy for alerts to all upcoming classes, clinics, and events.
Enroll Today
Holiday Party December 3rd 5:00 at Elmer's
Fund raising banquet February 25th at the Monarch
Youth Turkey Clinic April 1st near Tygh Valley
White River Conservation Project June 10th (all weekend) near Tygh Valley
Social Event July date TBD
ODFW Blacktail Management Plan Aug/Sept date TBD
No events October/November – We go hunting!
Holiday Party December 2nd, 2023
Please check our newsletter for ancillary meetings and events!
VIEW OUR LATEST NEWSLETTER
For more specific questions, feel free to contact one of the friendly folks below.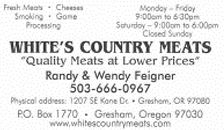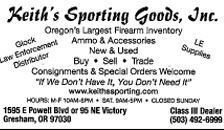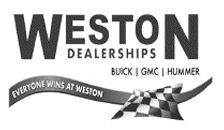 Youth Turkey Hunting Clinic
April 1, 2023 8:45 am – 4:00 pm
Oregon Department of Fish and Wildlife's White River Wildlife Area
For Youth ages 8 – 17
Space is Limited! Registration Deadline March 24th, 2023 HUNTER EDUCATION CARD IS NOT REQUIRED TO ATTEND!
To register login online at https://odfw.huntfishoregon.com/login
Registration fee of $10 includes lunch for youth. Lunch is available for adults & families for a donation. For questions, call 541-544-2126 or email Chase.Brown@odfw.oregon.gov
Our Mission
"To Provide an abundant huntable wildlife resource in Oregon for present and future generations, enhancement of wildlife habitat and protection of hunter's rights."
About OHA Hoodview Chapter
OHA's Hoodview Chapter is an active group of about 425 members that meets every month, hosts youth events locally and performs wildlife and habitat projects on both sides of the Cascades. Our annual White River project is one of our longest-running and most popular.
Board Members
Chapter Officers
President – Kelly Parkman (503) 706-7481
Vice President – Nate Purdum (503) 515-8946
Secretary – Nolan Doyle
Treasurer – Kaleena Purdum
Board of Directors
Chairman of the Board – Cathy Hamell (503) 358-7821
Bob Bucholtz – (503) 227-8955
Bob Hayford – (503) 351-7764
Kevin Hamell – (503) 807-2934
Don Lyon – (503) 282-8132
Rick Lazott – (971) 409-4115
Leslie Shaw – (503) 312-7643
Del DeSart
Deb DeSart
Chad Purdum
Dale Ballard
Jeff Senger
Chuck Hoffman
Robert Steenberger
MEMBERSHIP APPLICATION
OHA is one of the largest conservation groups in the state of Oregon but we are always looking for new members who are passionate about our hunting heritage. We need your support and value your input. Please join OHA and it will help us to carry out our mission. OHA is made up of over 20 chapters throughout the state. Two ways to join:
1) Click the application link that follows to download an application form, fill it out, and mail it to the OHA state office.
2) Link over to the OHA State website and select from one of the online purchase options.
You can specify a chapter that you would like to join or the OHA state office will assign you to the one that is closest to your mailing address.
Links
www.dfw.state.or.us/resources/hunting/reporting/index.asp
www.dfw.state.or.us/education/hunter/
oregonoutdoorcouncil.org/partners/
Family Activities
Here are some useful links to the Oregon Department of Fish and Wildlife's website:
ODFW Home
Thanks for visiting the OHA Hoodview Chapter website.
Please feel free to contact any of our board members if you are interested in becoming a member, donating or volunteering at any of our activities. Thanks Again!!!