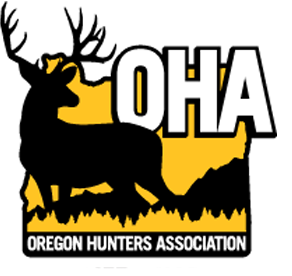 Latest Bend Chapter Newsletter
View OHA Publications - Includes Tracker (Regulator Actions) and Yearlings (Youth Services)
PENDING FIREARMS LEGISLATION
Oregon's first of two "special sessions" has concluded. While riots rage in our streets, Oregonians were locked out of the capitol and Republican legislators were locked out of the process. There is not much reason to think things are going to improve. Read More ...
Thanks for visiting the OHA Bend Chapter website.
On the pages at the lower left, you can find out about our chapter meetings, our officers on the About Us page, see chapter updates on the News page, view chapter photos on the Photo Gallery Page, and learn about upcoming events on the Calendar page. You can send us an Email by clicking the orange Contact Us button at the upper right. Please check out the state OHA website and other interesting sites on our Links page. Explore the other pages to learn about our fundraising activities, projects, local issues, etc. We hope you will find this site useful and return often. "Good Hunting"
ON-LINE AUCTION WAS A HUGE SUCCESS
Auction sales netted about a $36,000 net.
Raffle sales added another $28,500 net.
Add in donations and we cleared well over $65,000.
Our sincerest thanks to all who participated, our many generous donors and our members whose Herculean efforts made it all possible.
THANK YOU ALL!
URGENT MEMBER CENSUS
URGENT MEMBER CENSUS
Our Member Records are Outdated & Incomplete
CLICK HERE TO MAKE THE MOST OF YOUR MEMBERSHIP
Takes <2 minutes to complete
MEET PEOPLE – STAY INFORMED – GET INVOLVED
We need EVERY Member to respond!
All respondents eligible for FREE PRIZES to be drawn at next Chapter Meeting
WILDLIFE CROSSINGS

Lava Butte to Sunriver Junction Maintenance
Thursday May 7, 2020
4 Bend OHA members conducted a routine fence patrol today and we are happy to report … Click here for the full report
New poll shows 86% of voters support building more road crossings for animals
Click Here & Here to see the Articles

Wildlife License Plate Vouchers - Click here to help save Wildlife & Drivers' Lives!
Click here for more information on Safe Wildlife Crossings & other ways to show your support
CLICK HERE TO RESTORE STATES' WOLF MANAGEMENT AUTHORITY